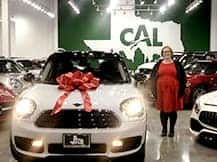 Amy from Austin, TX
Leased a New 2019 Mini Cooper
"I was super picky about what I wanted with my new mini, and they did everything possible to look for the right car, and tell me options that I didn't realize I had in looking for a vehicle. Both Thorne and Diana were super professional, and made buying a car incredibly smooth and easy. If you, like me, do not have any extra time, this is the way to go; they did all the leg-work, and got me the exact car I wanted without having to go back and forth on a price, or spend a long day at a dealership. I can't wait to send my friends to see them for their next car!!"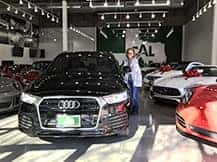 Julie from Austin, TX
Purchased a Pre-Owned 2017 Audi Q3
"This was the easiest car buying experience. Thorne was so helpful and always available to answer any and all questions. Keith and his team are ultimate professionals and their customer service is superb! Five stars all the way!"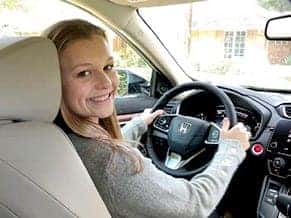 Anthony from Dallas, TX
Leased a New 2019 Honda CR-V EXL
"Keith made the process of buying a car for my daughter as easy as can be. Most importantly, it is great to work with someone that is so trustworthy and will do everything he can to make it a great experience for you. Thank you Keith and Continental Leasing!
Thank you for you help!!!!"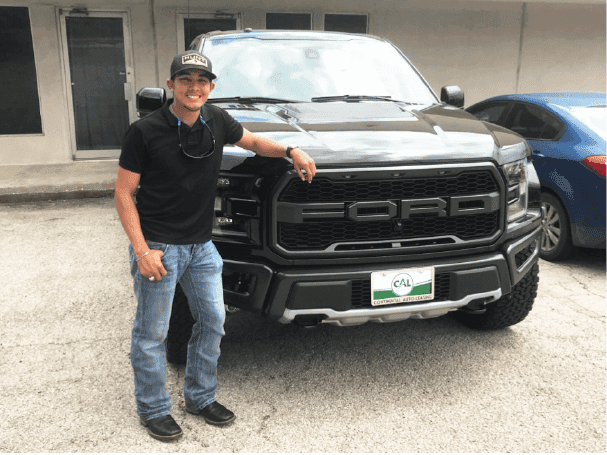 Anthony from Leander, TX
Leased a New 2018 Ford Raptor
"Hands down the best car buying or leasing experience you will ever have!
Keith and his team at CAL not only make acquiring a new car effortless, but they treat you like family throughout the entire process. Every time you call you are greeted with a positive attitude, and quality work to back it up. Whatever your request is, whether you're wanting a specific vehicle or customizations, they work diligently and professionally to ensure that your 100% satisfied without making any excuses.
I couldn't be happier with my new truck, and can proudly say that I will be a life long customer of CAL!"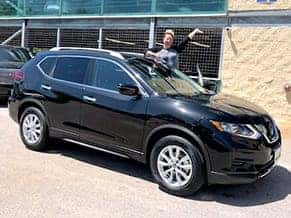 Chelsea from Austin, TX
Leased a New 2018 Nissan Rogue
"Diana helped me find a car in my price range and the exact color I wanted! The process was super smooth and since this was my first time leasing a car, Diana explained everything for me before I signed anything. Turnaround for me to get the car and approval was quick and you can tell this company is not just in it for themselves, but truly wants their customers to get the best deal they can!
Thanks for helping me get my new car and for being patient with me being a newbie!
10/10 would recommend to anyone interested in leasing a car!"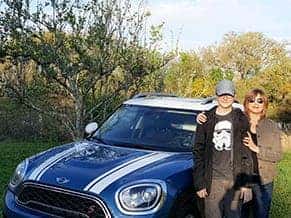 Susan from Houston, TX
Leased a New 2018 Mini Cooper Countryman
"I hate, and I mean I HATE acquiring vehicles. It's stressful and I don't like it. "Soul-sucking" comes to mind. So, when a friend of mine recommended Keith at Continental Auto Leasing, I jumped.
Keith tolerated my omni-present email questions and follow-ups with grace and infinite patience finding me exactly what I wanted, having our 2018 MINI Cooper Countryman S delivered to my driveway within 48 hours. It wouldn't have taken even that long had there not been competition for the vehicle.
He found it in Dallas and had it driven to me in Houston. That alone was awesome. Couldn't be happier and, based on my research, I'm confident I also got the best possible deal.
Did I mention he had it driven TO me? Yep. When this lease is up, I'll call Keith for the next one."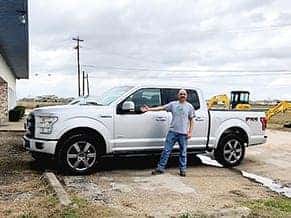 Robert from Pflugerville, TX
Leased a New 2017 Ford F-150
"Diana was a pleasure to work with. She answered all my questions and had me in a new Ford F-150 in 3 days.
They even came to my place of business so I didn't have to take time out of my busy day. Would definitely give them a call if your considering leasing a vehicle.
Much better than my experience with the local dealers."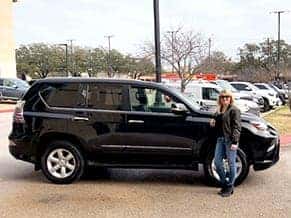 Dana from South Austin, TX
Purchased a Pre-Owned 2015 Lexus GX460
"This buying experience was by far the best I have had!
Keith and Diana did a wonderful job locating the vehicle I needed and ensuring that everything was taken care of for me, so I didn't have to take too much time away from work and family to purchase my car. It was an easy, no pressure purchase that has made them the most pleasant dealer to work with.
I would recommend Continental Auto Leasing to anyone looking for their next vehicle and an experience that will exceed their expectations."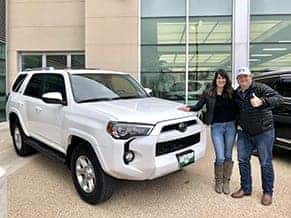 Kathryn from Austin, TX
Leased a 2017 Toyota 4Runner
"They were unbelievably helpful from the beginning. It was by far the best and simplest car shopping experience that I've had.
I had a very specific vehicle that I was looking for and Keith found it in less than 24 hours. I was able to get a low monthly payment and I received a very fair value for my trade, much better than Carmax's offer. Once I made the decision, I signed for the car and was driving away in 15 minutes. I would highly recommend anyone that is interested in leasing to see what Continental Auto Leasing can offer!"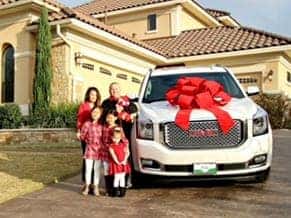 Paul from Cedar Park, TX
Leased a 2017 GMC Denali
"My wife and I just had our 4th child and needed to replace our Range Rover with a new Denali lease. Instead of doing this ourselves, like we have always done, we decided to use the services of Continental Auto Leasing. We have to admit, the process was more than we anticipated and we are in awe at how easy it was, how transparent it was, and how fast Diana and her staff got it all done. I inquired at midnight via email, received quotes the next day, and they delivered in the following day. Ten minutes of paperwork and done. This was the easiest and BEST car lease or purchase experience we have ever experienced and we have bought from all the luxury dealers in town. Our family, and our new little baby, would recommend using Continental Auto Leasing anytime you need to lease a new vehicle. The best!! And, we plan to use them again for our next purchase soon! Thank you Diana."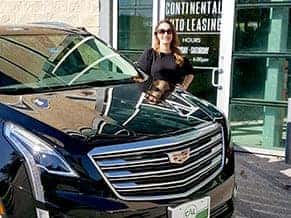 Christina from Round Rock, TX
Leased a 2018 Cadillac XT5
"TL;DR- you want to lease a car through Continental. Best experience ever!
Let me start by telling you that I have visited 4-5 different car dealerships in the past month. Let me also add that I have owned a wide variety of cars, and have a pretty good grasp on how numbers work. At each dealership I visited, though I went in fully prepared, it was always a drawn-out nightmare of hard sell attempts, ever-changing numbers, or crazy pricing that led me to say "no, thanks!" and walk out at the end of it, after wasting my time & subsequently theirs.
Now for the good part – I discovered Continental via a Google search for Lease brokers, and saw all of the fantastic reviews. I was lucky enough to work with Keith, the owner, for the HANDS DOWN BEST experience I've ever had in the vehicle acquisition process. I chatted with Keith on the phone and gave him the basics of what I was looking for and my price range/terms I wanted, and sent him the info on my trade in, which came with it's very own negative equity!
We corresponded via email for a few days and then yesterday I got the great news – not only had Keith gotten me something similar to what I was looking for, but made me a FANTASTIC deal on a brand new, fully loaded Cadillac XT5! For a MUCH better price than I had been "offered" at a couple of dealers for cars that were not nearly as nice! And this is with negative equity in my trade. He went way above and beyond to get me into my ideal car – not just a car that would work for me.
Everything was done by email and when I got to his office this morning it took less than 10 minutes to sign all of the paperwork since we had already reviewed all of the terms. This is how business should be done. Amazing customer service, no time-wasting, and Keith just greatly exceeded my expectations. I will never work with anyone else on a car deal again. Continental is legit. You will not regret giving them your business!"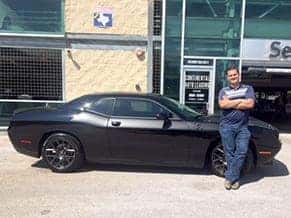 David from Austin, TX
Leased a 2017 Dodge Challenger RT
"When I first started working with Diana Lespron, I was completely new to not only the car-searching process but to leasing as well. I was nervous, unsure of everything, skeptical of every sales entity and salesperson, and weary in all ways! Although every car-buying/leasing process is scary and bumpy, Diana and Keith made the process easy and accommodating! I had VERY specific auto requests, and VERY specific questions ("How am I getting the best deal with you?", "How do you get paid?", etc.), and Keith and Diana answered every question with transparency and thoroughness! and found me the car of my dreams! While I had had some shady experiences in shopping around, I ultimately put my trust and faith in the right crew, and couldn't be more satisfied. I am convinced I might very well be a customer with CAL for life! Way to win me over guys, you rock!!!"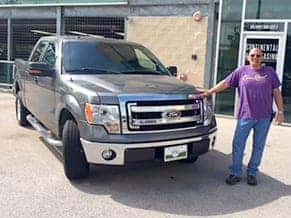 Nick from Austin, TX
Purchased a 2014 Ford F-150 XLT
"Diana went above and beyond to find the truck I wanted. It was a smooth operation from beginning to end! I highly recommend them to anyone looking to buy or lease a vehicle!"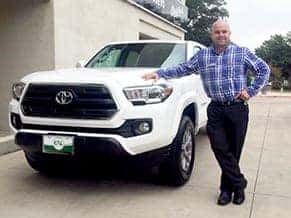 Brandon from Austin, TX
Leased a 2017 Toyota Tacoma 4×4
"Excellent customer service!!! Diana was great!! She was professional and personable. I feel like I made a friend and got the car I wanted. Win, win! Everyone was very helpful! Thank you kindly!!!"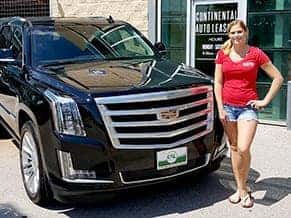 Marty from Austin, TX
Lease return 2016 Cadillac Escalade 4×4
"Great service!! They found us a car and got us a great deal on it! I will def be using them in the future!!"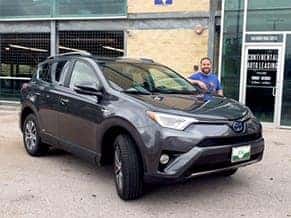 Arthur from Austin, TX
Leased a 2017 Toyota RAV4
"Hands down the best car buying experience I have ever had. These guys are first class all the way! My saleswoman Diana Lespron was amazing! She was patient, answered all my questions and kept me updated the whole way. When the car arrived it was beautiful and it was exactly what we wanted. Please ask for Diana at Continental Auto Leasing for your next purchase!"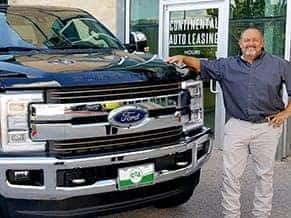 Gregg from Austin, TX
Leased a 2017 Ford F250 4×4 King Ranch
"I have had the true pleasure of leasing vehicles from Keith for 15 years! I am a busy doctor, all I do is call up Keith tell him the car I want, he finds it within 24 hours, brings it to me I drive it, he arranges financing, the trade in on my current vehicle, gets the vehicle much cheaper than I can, lets me know payments and literally within two days you're in a new ride! Why would anyone do anything else, he is so easy to work with, it's how car buying should be done! Thanks again Keith and Continental Auto Leasing!"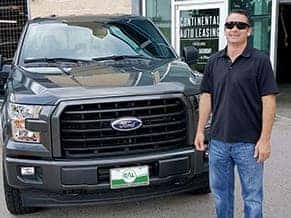 Andrew from Round Rock, TX
Leased a 2017 Ford F150 XLT 4 Wheel Drive
"Excellent Service, Great Experience! Keith was able to locate the Ford F150 I was looking for, with very specific options. Great customer service! I have leased many vehicles over the last 15 years, this is by far the best company I have worked with! Thank you!!!"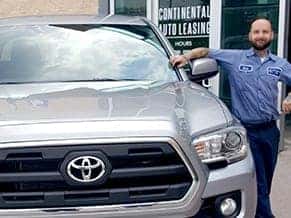 Chris from Manor, TX
Leased a 2017 Toyota Tacoma 4×4
"I did not know leasing a new car could be so easy. I sent an email, got a call back, sent in my credit application, and all in 48 hours picked up my truck. This really was an awesome experience!"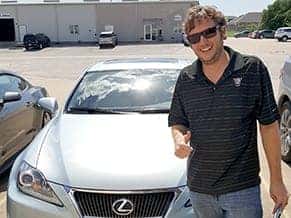 Kyle from Leander, TX
Bought a Pre-Owned 2012 Lexus IS250
"Big thank you to Kyle for allowing us to find him this gorgeous 2012 Lexus IS250. We can get our customers into Any Make, Any Model!
Great Service, Great Car, Made it super easy! Thanks Keith!"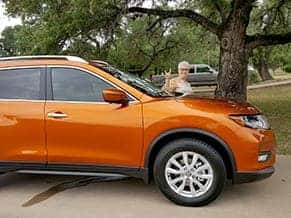 Mickie from Marble Falls, TX
Leased a 2017 Nissan Rouge
"What a great experience with Keith Cansler in getting the perfect car for me. He had some valuable insights on the best car for me and I feel he was truly looking out for my interests. Couldn't be happier and can't wait to get on the road in my beautiful 2017 Nissan Rogue!"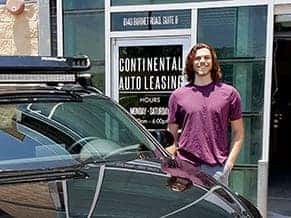 Pete from Austin, TX
Leased a 2017 Audi Q3 2.5T Quattro
"I have been buying and leasing cars for years in this town. Recently, I have been shopping for a car for my son. I talked to at least 8 dealers. I came across Continental Auto Leasing on Google.
"I made one phone call to them and it was awesome. I was looking for a super rare car with lots of adds. Continental Auto Leasing spent the first day trying to find me the car. Charles gave me a call back that afternoon to let me know they found it. They located it in San Antonio. Then they set up a test drive for me and my son. It was the car we were looking for.
"I spent 2 week trying to get this done and in two days these guys had me driving away in exactly what I wanted. Not to mention, I was in and out in 15 minuets when we came to do our paperwork and take delivery.
"These guys know customer service and how to make it happen. Thank you Keith and Charles, you have made me and my son very happy!"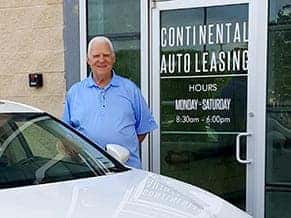 Jack from Waco, TX
Leased a Pre-Owned Lexus ES350
"I called Continental Auto Leasing 3 days ago and asked if they could find me a really clean used Lexus ES350. I got a call from them last night. They said they had found it and asked when could I come take a look at it. I told them that this car better be right, I was driving down from Waco, TX. They told me that they would not waste my time and that this is the car I was looking for. So the next morning I drove down to take a look. I did not bring my trade in so I would not be pressured into buying a car. Well, I got there and man did they find the perfect car. It was just what I asked for and more. From the quality of car to the price it was all just as I had hoped. I was so excited that I drove back to Waco grabbed my trade and drove right back. I will never buy a car from anyone else from this day forward. If your looking for great customer service and a great deal, give these guys a chance."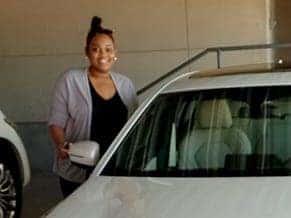 Camille from Austin, TX
Leased a 2017 BMW 530i
"Another day, another happy customer!
Camille Johnson leased a 2017 BMW 530i BMW. This lease will be used for company travel with in great state of Texas. Congratulations to Camille and the Johnson and Anderson Law Firm!"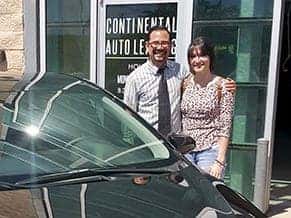 Alex and Michelle from Hutto, TX
Leased a 2017 Toyota Corolla
"Alex & Michelle Navarro were looking for a super low payment on a leased car and that is just what they got! Congratulations on your brand new 2017 Toyota Corolla.
This is the 2nd vehicle Alex & Michelle Navarro have leased from us. Thank you both for your continued support and enjoy the new set of wheels!"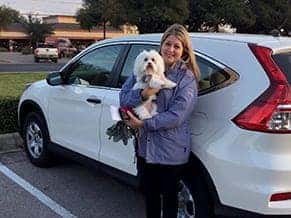 Maria from Buda, TX
Purchased a Pre-Owned 2016 CR-V
"It's not easy to find a 2016 used CR-V with less then 1,000 miles on it. But that's what we did to make Maria Lopez a happy customer.
We don't just lease new vehicles; our team excels at finding awesome Pre-Owned vehicles, too. Thank you, Maria, for your business!"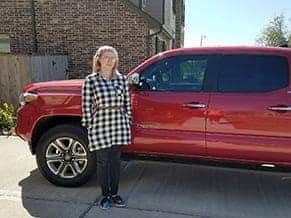 Elizabeth from League City, TX
Leased a 2017 Tacoma Limited
"Shout out to another amazing customer!
Enjoy your Tacoma truck, Elizabeth and welcome to the Continental Auto Leasing family!"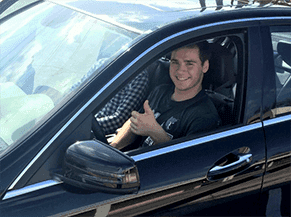 Jay from Leander, TX
Purchased a Pre-Owned Mercedes-Benz C 250
"This happy guy is Jay Burcham! He was a new driver in need of his first car. He decided on a Mercedes-Benz C 250.
Thank you to Jay and the Burcham family for their continued business and support. Congratulations and happy cruising!"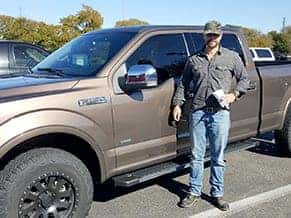 Frank from Austin, TX
Leased a 2017 Ford F-150
"Grab a phone and call Continental Auto Leasing. You'll realize how easy leasing a car can be!" Thanks for the kind words Frank, and enjoy the truck!"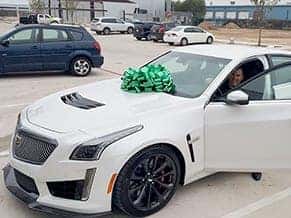 Perry from Austin, TX
Leased a Cadillac CTS-V
"Meet Perry Belcher, a local digital marketing guru. We just delivered him his new Cadillac CTS-V!
After shopping other leasing companies and the local Cadillac dealers, he found the right deal with us at CAL. This is the 8th vehicle he's leased from our owner, Keith Cansler. Perry is happy, happy, happy!!"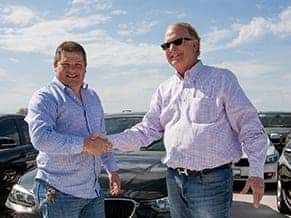 Steve from Austin, TX
Purchased a fleet of BMWs and INFINITI's
"See how local Austin start up, Titan Urban Transportation, utilized our team to get their first fleet of 30 vehicles for a luxury on-demand car service!
In addition to leasing and selling vehicles direct to the consumer, we at Continental Auto Leasing can also assist you with your commercial needs.
Thank you to Steve Late and the Titan Urban Transportation team for your trust and support!"
Miller Family from Leander, TX
Leased a 2017 Cadillac Escalade
"Meet the Millers! They were looking for the perfect monthly payment on a new 2017 Cadillac Escalade. After working with just about everyone they could think of, they finally found Continental Auto Leasing through a friend.
Not only did we lease them this awesome SUV, but we beat out our competitors by over $300 per month!
You may wonder how CAL can do this. It's because we have teamed up with the largest lending institutions in the US; not every business has this capability! Let us show you how much you can save on your monthly payments without having to compromise on your dream car, just like the Millers did. "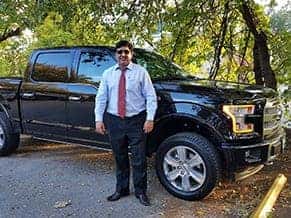 Joe from Austin, TX
Leased a 2017 Ford F-150
"Join us in congratulating Joe Lopez! He leased a stunning new 2017 Ford F-150 from our team. It is always such a pleasure to work with great people. Thank you, Joe and enjoy your new truck!"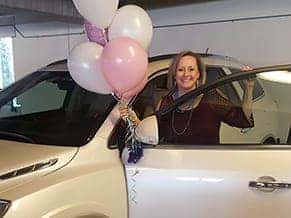 Chris and Melissa from Leander, TX
Purchased a Pre-Owned Cadillac
"Above and beyond the call of duty! To say that my car buying experience was easy doesn't do it justice. Thank you so much Keith and Charles for going above and beyond anything I could have expected during this experience!"
Chris wanted to surprise his wife, Melissa, for her birthday. After talking with Keith about the options, they were able to pull off the ultimate birthday surprise! Melissa was thrilled to receive a shiny new ride!"